Episode 1
Episode
Episode 1
Airdate
April 16, 2011

Created by

Aaron Hann

Mario Miscione

Vault Timeline

168 hours Remaining
The first episode of "The Vault" - April 4th, 2016; 168 hours remaining. 
Overview
With three tone sounds, The Vault begins, a 24/7 reality television competition featuring college students from all over the country. As they unveil their eyes they begin to discover the contents of their rooms, we see that each offers more questions than answers. We're introduced to Henry, who has the ability and therefore task of communicating with other players and helping everyone figure what they're supposed to do, but we soon realize a common theme, that in The Vault, things aren't always as they seem.
Cast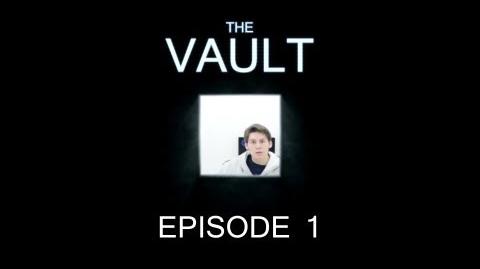 Ad blocker interference detected!
Wikia is a free-to-use site that makes money from advertising. We have a modified experience for viewers using ad blockers

Wikia is not accessible if you've made further modifications. Remove the custom ad blocker rule(s) and the page will load as expected.