Episode 15
Episode
Episode 15
Airdate
July 29, 2013

Created by

Aaron Hann

Mario Miscione

Vault Timeline

13:10 remaining
On April 4th, 2016 Henry, Alex, and countless others were locked inside a massive, mysterious complex known only as "The Vault." Now, after days of tension, frustration, and suspicion, they've come face to face with its final challenge. Even though escape is just one puzzle away, their time may already be up.
Overview
We take a look back at the qualifying round, and discover two boxes that are the same..but different..as well as two people that are the same, but different. What does this tell us about Henry? What does this tell us about the final puzzle? With 13 minutes remaining Henry and Alex discover they're not the only ones left and that the differences might be the very thing that helps them with the answers. As they get ever closer to figuring things out the clock chimes down with less than 10 minutes remaining. Will they solve the last puzzle in time? Will they get out? As the pieces all finally add up, we're left with one final question.
Cast
Shane Spalione as Henry
Alexia Dox as Alex
Gregory Shelby as Moderator
Christopher Rivard as Chris (Red Jail)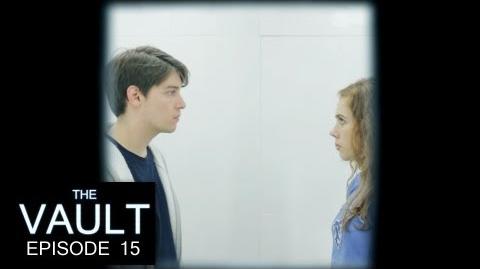 Ad blocker interference detected!
Wikia is a free-to-use site that makes money from advertising. We have a modified experience for viewers using ad blockers

Wikia is not accessible if you've made further modifications. Remove the custom ad blocker rule(s) and the page will load as expected.